案例研究:汽车电路板
发布日期: 2019-04-01 浏览次数: 98 次
Case Study: Automotive Circuit Boards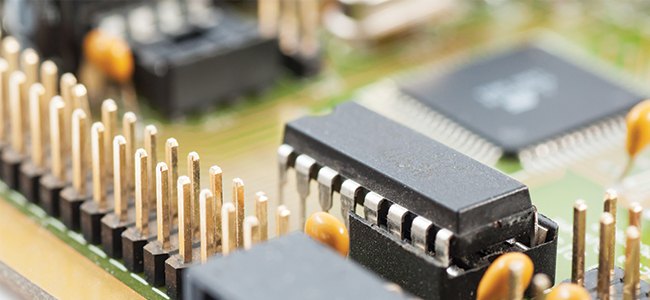 The Problem

What do you get when you combine water and automotive electronics? Most likely, a recall. Since the eighties, Tier one Suppliers have relied upon Nye dielectric greases as automotive field fixes. In one case study of the era, Nye's dielectric grease was able to solve ignition module failures by sealing against any intrusion of water into the car electronics. Eighties fashion may have gone out of style, but Nye's dielectric greases are still trending in the automotive industry today.
Last year, a prominent Automotive Original Equipment Manufacturer (OEM) reached out to Nye after the company had to recall thousands of vehicles both domestically and worldwide. The Printed Circuit Boards within the vehicle had been short circuiting due to water exposure, ultimately leading to the recall. When internal electronic components are exposed to water or salt water they are more susceptible to corrosion, oxidation, fretting, and short circuits. These failures all result in expensive recalls for automotive manufacturers.
The OEM chose Nye because of their long-standing relationship with our company and a successful track record using our industry standard dielectric grease, NyoGel® 760G. The medium viscosity grease has excellent water resistance, which creates a barrier or environmental seal against water and dirt to protect electrical contacts, such as those in circuit boards, from short circuiting.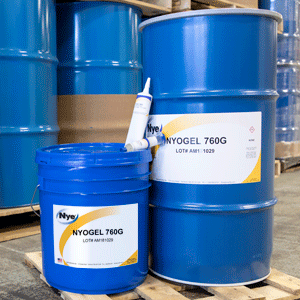 Nye to the Rescue
The company already experienced success with our NyoGel®760G for connector applications, so the problem was not about what grease to apply, but how to apply it. The Automotive OEM needed to be able to dispense NyoGel® 760G both on the assembly line and to recalled vehicles already sold to consumers. Like in many vehicles, certain components can be hard to access and lubricate after it leaves the factory.
This case was complicated because there weren't many dispensing options to get the grease where it needed to go because of the packaging around the circuit board. To solve this issue, the Automotive Engineering Managers of Nye's Troy, MI location, worked with EFD to develop several iterations of a syringe that could disperse NyoGel® 760G in the hard to access location.
Ultimately, Nye provided the OEM with a metal needle and 55cc syringe that dealerships could use to insert NyoGel® 760G into the circuit board of recalled vehicles. Nye also provided the circuit board manufacturer with our NyoGel®760G to stop the issue from arising in production altogether. For the recalled vehicles, NyoGel® 760G is a 'Lube for Life' product–meaning that the lubricant will protect the vehicles electric components for its entire lifecycle without needing to be reapplied.
In this case, our grease was used as remedial measure to solve a design failure. When the lubricant is considered during the design phase, protection of these circuits can occur from the beginning to avoid costly recalls.