案例研究:半导体设备制造商
发布日期: 2017-10-10 浏览次数: 98 次
A company that manufactures semiconductor processing equipment approached Nye about lubricating the rail in a linear guide system. The company wanted to reduce wear in the sliding application. The environmental conditions were high vacuum, and typical operating temperatures ranged between 25°C and 150°C. To prevent contamination and premature failure of the system, the company required a lubricant with low outgassing, excellent friction/wear properties, and low particle generation.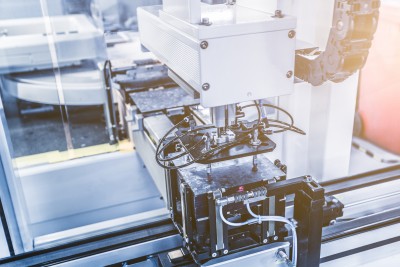 Nye Technical Support Engineers were given the testing specifications that the grease must meet or exceed for outgassing, particle generation, and friction/wear. The NyeTorr® line was recommended for testing based upon the low outgassing requirement.
Nye's Applications Development and Validation Testing (ADVT) Lab ran Vacuum Stability, Dynamic Particle Generation, Knudsen Vapor Pressure, and Coefficient of Friction & Wear testing on several NyeTorr products. Results showed that NyeTorr® 5200 had the lowest particle generation out of all of Nye's semiconductor lubricants. All other parameters of the customer specification were met with NyeTorr® 5200, including a reduction in frictional torque on the sliding surfaces by approximately 33%.
The company moved forward with NyeTorr® 5200 as the lubricant for this linear guide, and both the customer and end-user continue to be pleased with its performance.
NyeTorr® 5200 is a soft, PTFE thickened, medium viscosity, Multiplyalkylated Cyclopentane (MAC) grease, specifically designed for high vacuum applications.
Download our Product Overview to learn more about this product.